In our families, Easter is not all about Easter bunnies and candy and it can sometimes be difficult to find a balance between celebrating Easter for the reasons that we believe in and the way it is commercially advertised.
We found a few things that might help add Jesus back into Easter and we hope you enjoy them.
Here is a printable we found here with the words to "I know my Redeemer Lives"written by Samuel Medley. We
thought maybe you may like to print this as well. So visit the link above!
A cute mini garden that depicts a scene representing how Jesus rose from the dead.
source
This would be a pretty easy DIY idea! Take a dozen plastic eggs and fill them with something that represents part of Jesus' Resurrection story. This blog had a list of ideas and Bible verses to correspond. This would also be a super cute Sunday school or MOPS project!
source
Another great blog with great ideas! Here are some homemade reed diffusers that can be a reminder of how Jesus was anointed with perfume.
A cute banner that could also be inspiration for a DIY project!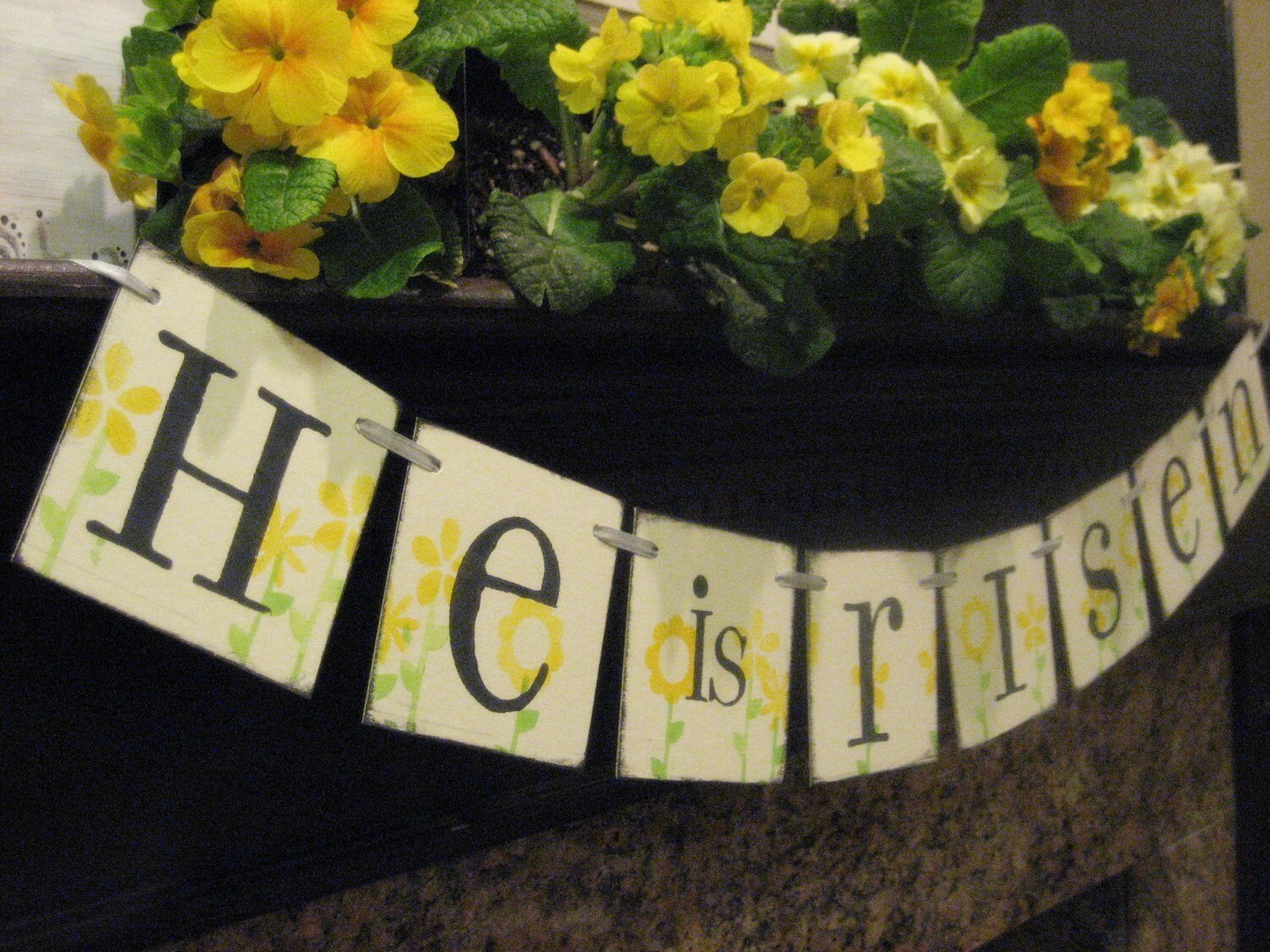 source
OOooo check out this super cute FREE Easter bunny printable!
Do you have any decorations or activities that help your family to celebrate Jesus' Resurrection on Easter? We'd love to hear about them!
We'll be back later today or tomorrow morning with a few Easter activities we've done with our kiddos!